Welcome to All Tune and Lube Total Car Care

We specialize in Auto Repair, Brake Repair and Transmission Repair in TEMPE, AZ
All Tune and Lube – Tempe provides quality repairs at great prices, and delivering outstanding service is our highest priority. Located just West of Mill on the South side of Broadway we have 6 service bays so we can get your car in fast. From basic oil changes to the most complicated engine repair and transmission work, we are your one stop total car care center.
Professional TEMPE Auto Repair
If you are looking for honest and reliable TEMPE Auto Repair, our team of mechanics are here to help! Here are links to some of our most popular auto services: Brake Repair, Transmission Repair, Emissions Repair. Give us a call for all of your auto servicing and preventative maintenance needs.
So if you are looking for Auto Repair in TEMPE, AZ, call us today to learn more about how we can help you.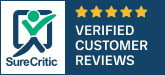 Our Partners